Deutsch bei uns ("German with us")

Student initiative in Abomey Calavi, Benin

At Abomey Calavi University in Benin, there are a large number of young, committed students who are devoted to the subject of German studies but, due to the university's lack of financial resources, find almost no German-language literature or textbooks for the purpose of study. Thus, in the spring of 2016, the student initiative "Deutsch Bei Uns" was set up, which has set itself the task of building a German-language library. Meanwhile, there is already a small collection of literature in the library and the initiative has resulted in a non-profit registered Center for German culture and language. In addition to library use, German courses are offered and cultural evenings are organized. The attractiveness of the offers was already apparent after a few months in high demand.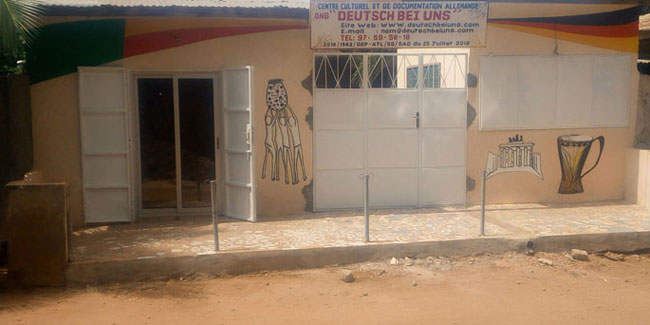 A total of two book donations from Germany have already been sent to Benin. A big thank you to the Badische Landesbibliothek, Axel Springer Publishing and all other donors!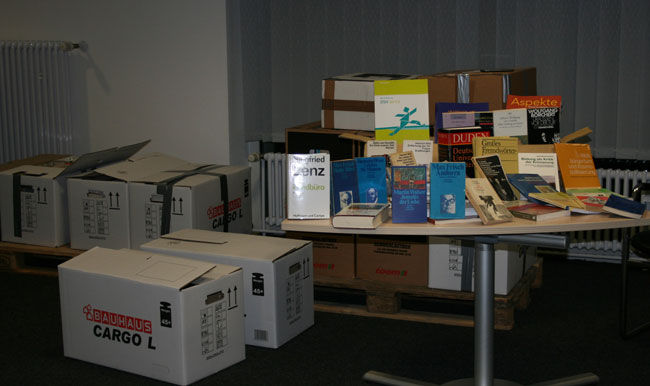 Cash donations needed for the operation and expansion of the center
The initiative urgently needs funding for the further expansion and operation of the center. The cost of technical equipment in Benin is many times higher than in Europe. There is no way for the students to use the Internet at the university.

As part of the thematic focus "Development for a sustainable knowledge transfer" the GzFEE supports the Center for German Culture and Language "German in our country".
Help to equip the center and the library with other books and digital media as well as computer hardware, printer / copier / scanners. Support the project Deutsch bei uns: Donation

Leaflet about the work of the Center (PDF, in German)

Website of the initiative

Facebook appearance of the initiative